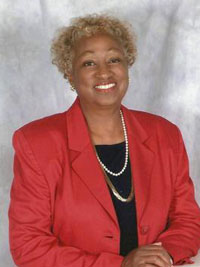 Narmen Fennoy Hunter is President and CEO of FENNOY Consulting Group, Inc. (FCG, Inc.)The firm specializes in improving individual and organizational performance and results. Through its' customized consulting, training, and coaching approaches, FCG, Inc. focuses on leadership development, and organizational diversity and inclusion. Narmen is a recognized consultant, coach, trainer, author and professional speaker.

FENNOY Consulting Group, Inc. has a broad client base that includes fortune 100 corporations, educational institutions, non-profit organizations, and governmental entities.

Narmen is co-author of Choose to Lead--Advice, Tools, and Strategies for Women from Women (2005), and is a contributing writer for the book University of Illinois YWCA--Women Making a Difference for 100 Years: 1884-1984 (1984).

She has made guest appearances discussing individual and organizational leadership development on True to Yourself™ WAIT 850AM radio show (Chicago). Narmen has co-sponsored public workshops: Take Control of Your Life and Your Time and The Art of Networking.

Narmen is a member of the Washington University Arts and Sciences National Council. She is on the faculty of the St. Louis Business Diversity Initiative. Narmen has served as a trustee on a community college board, Board of Director member of the Greater Chicago Arthritis Foundation, Ronald House fundraising committee member, and Link Unlimited sponsor,

She holds professional memberships in Society for Human Resource Management (SHRM) and American Society for Training and Development (ASTD). Narmen received the Independent Contractor of the Year award from the Oakbrook Area Association of Commerce and Industry (OBAACI).

Narmen has an MA degree from Washington University in St. Louis and a BA from Millikin University. She did post-graduate work at the University of Illinois--UC Labor & Industrial Relations Institute and received a Certificate in Equal Employment Opportunity (EEO) studies from Cornell University.
---
Proud member of


American Society for Training and Development